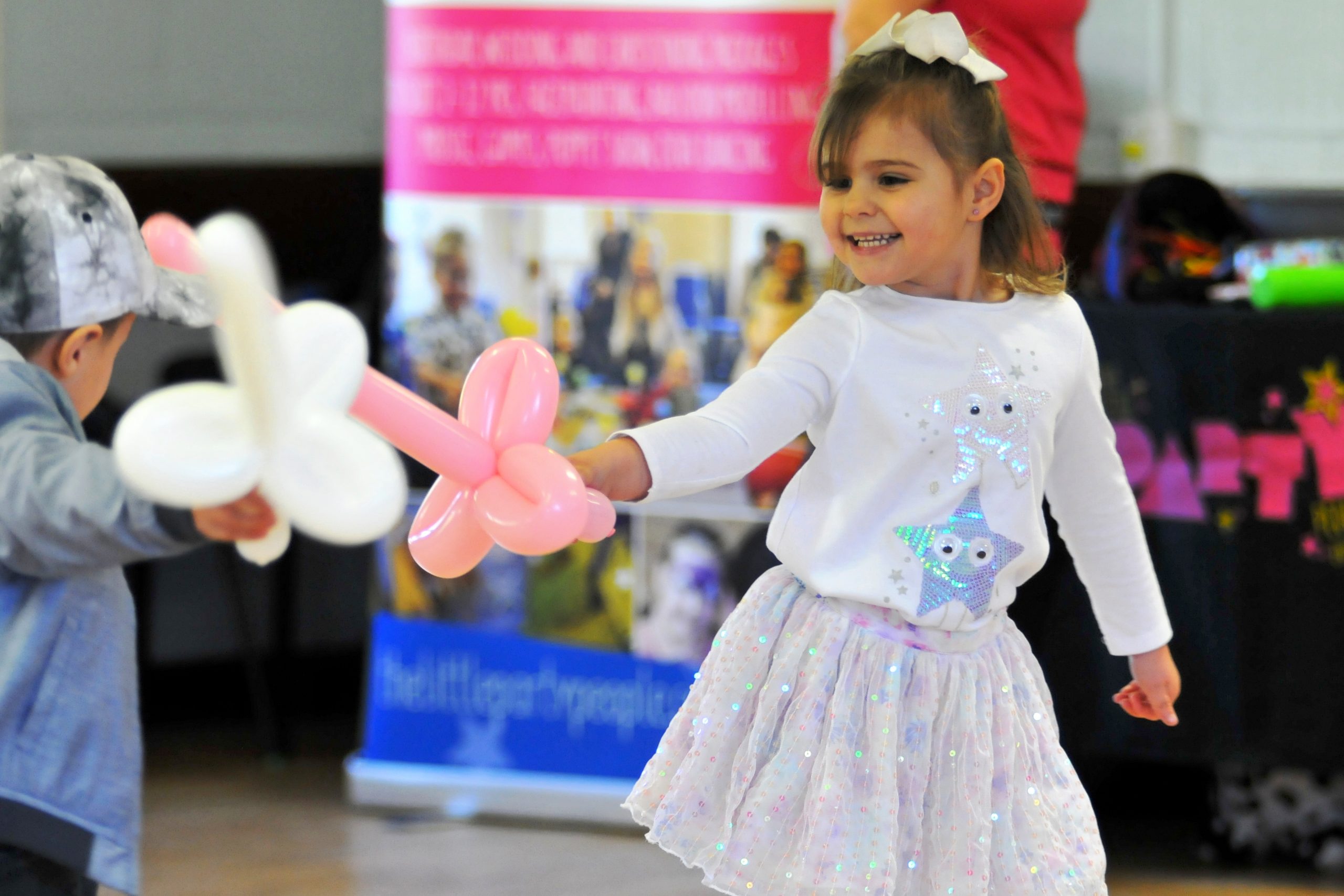 The Little Party People Entertainment
The Little Party People offer memorable, timeless children's party entertainment for all ages and all occasions. Most of our children's party entertainment packages can cater for 30 little party people and more, offering children's entertainment packages from £45 – £500. You can choose from a variety of fantastic children's party options, to make your special day a relaxing and unforgettable one.
---
All The Little Party People's, children's entertainment, includes music, prizes, retro party games or sports/active games for the boys, with the additional bonus of face painting and simple balloon modelling. If you are 4 and over, we offer high energy fun packed kids entertainment and retro games that are catered to your requirements and age. For the little ones, you can go on an adventure with Freddie and Princess Annabel in our Little Party People live Puppet Show.
Children's Entertainers in Burnley
Based in Burnley we have become popular and well known children's entertainers, offering hours of children's entertainment in our local area, as a mobile children's entertainment company we will travel to your chosen venue to offer high quality, high energy parties for your little ones. Our Retro Party Package is still our most popular and we have over 3 years experience creating days your little party people wont ever forget.
Children's Entertainers Lancashire
As a mobile children's entertainment company in lancashire we can cater for your children's entertainment anywhere, providing kids party entertainment in Pendle, Ribble Valley and across East Lancashire and Greater Manchester, offering stress free children's parties from start to finish. *An additional travel charge is applicable to parties to 10 miles from Burnley.
Add a Princess and Superhero to any Package
We are now working with a Princess to your Door. We wanted to bring you amazing character appearances to add to any of our party packages. A Princess to your Door have lots of princess and superhero's to choose from and provide an unforgettable experience.
Brand New Entertainment Packages
In addition to all of this, we also now offer a full party planning experience alongside our high quality children's entertainment. Why not let us take away the stress of organising a party and let us do all the hard work for you. With our full party entertainment package, we will cater for all your party requirements. For more information please refer to the full party package page.
We hope you enjoy browsing through our packages and find the right one for your special day!
I'll look forward to speaking to you soon –  Andrea (CEO of The Little Party People Entertainment Ltd)