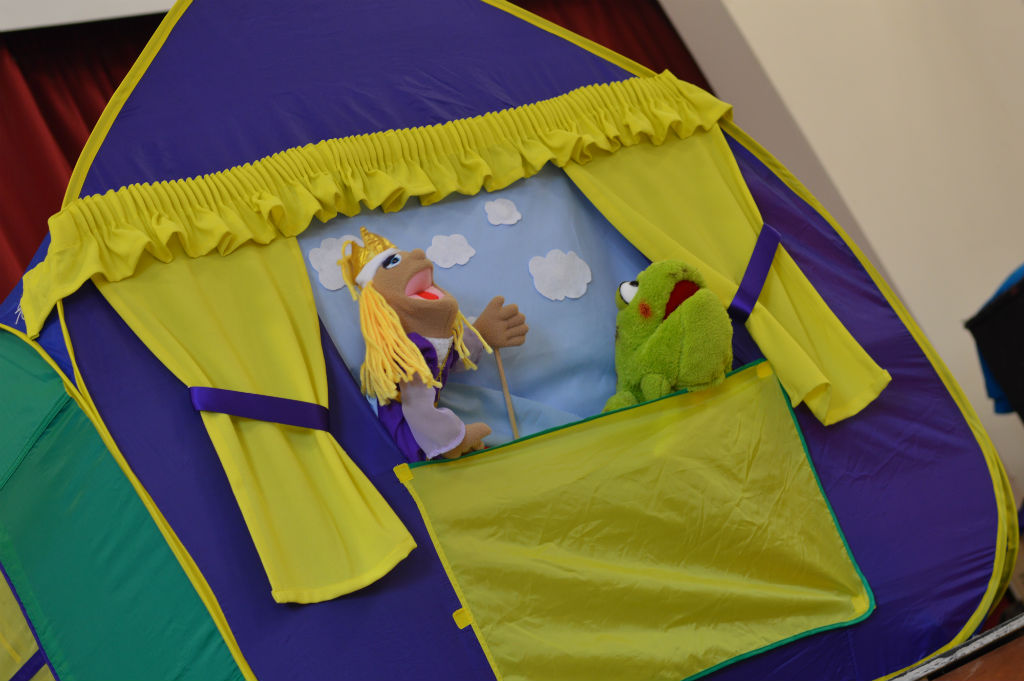 Puppet Show Package
This children's entertainment package is aimed at children 2-4 years old. It brings a real life fairytale to your little ones party, which they will adore. This interactive puppet show has all elements of a great children's fairy-tale with a princess, snappy (our resident baddy) and of course a happy ending. This package allows them to meet the puppets after the show and to create their very own puppet. Our theatre is a child friendly play tent which they are then invited into to perform their very own puppet show using their puppets.
The good news is we still have time to play lots of children's party games after.
Little ones really do love this children's entertainment package.
 Freddie and Princess Annabel's adventures
We have 2 options for you to choose from;
2 hour puppet show package (£180)
Includes puppet show (10 minutes in duration) | Meet the puppets | Perform their own puppet show | Music | Party games | Prizes
---
1 hour puppet show package (£150)
2  Little Party People Hosts
Includes puppet show(10 minutes in duration) | Meet the puppets | Perform their own puppet show | Music | Party games | Prizes